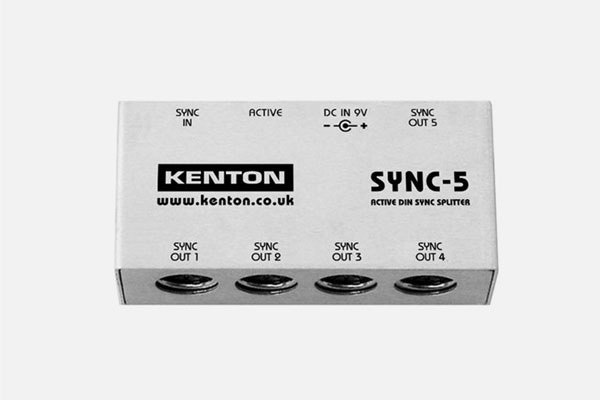 In Stock at Warehouse
This item is available at our warehouse. It will shipped in the next 3-7 working days.
Price match guarantee. If you find a cheaper price, we'll match it. Write us
Receives DIN Sync data (sometimes called Sync-24) from a single source (e.g. sequencer or drum machine) and produces identical copies at the 5 DIN Sync Output sockets. These can then be connected to the SYNC IN sockets of other devices which require DIN Sync signals sent to them.
High quality Kenton Active DIN Sync Splitter box. Powered from a mains adaptor (wall wart) so you can fit and forget. Each DIN Sync output socket can drive at least 2 Sync inputs (if used with a splitter cable).
Features
Power: Requires 9V regulated or unregulated at 10mA, 2.1mm DC plug (centre positive)
Dimensions: 100mm x 50mm x 35mm
Weight: 600g including power supply