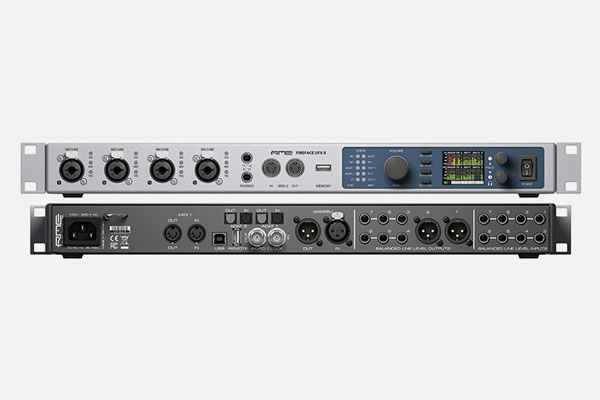 In Stock at Warehouse
This item is available at our warehouse. It will shipped in the next 3-7 working days.
Price match guarantee. If you find a cheaper price, we'll match it. Write us
The Fireface UFX III is the center of any multitrack studio, handling up to 94 channels I/O with ease. Its unprecedented flexibility, compatibility, the inclusion of DURec (Direct USB Recording) and RME's famous low latency hardware and driver designs guarantee flawless operation in any mode and application.
Features
188-Channel, 24-bit / 192kHz AD/DA converter
DURec (Direct USB Recording)
SteadyClock FS
MADI I/O (64 channels)
TotalMix FX
Built-in DSP
+48V phantom power
TFT display
AKM chips (AK5574 AD / AK4490 DA converters)
DC-coupled analogue outputs
Lock keys
Remap keys
USB 3 Class Compliant
Construction: 19" / 1 U
Dimensions (W x H x D): 483 x 44 x 210 mm
Weight: 2.8 kg