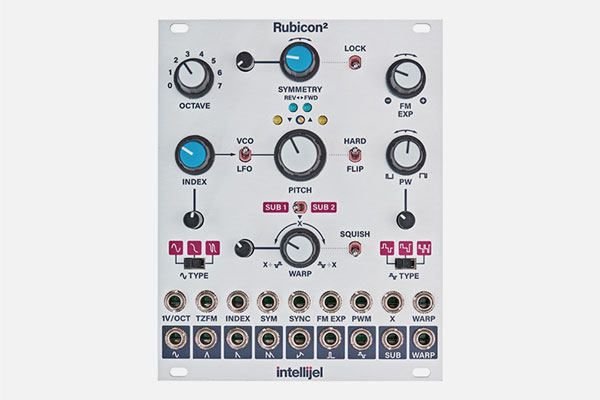 On Request
This item is on request and it is usually available in 10-15 working days. Send us an email to get an accurate extimate of delivery time.
Price match guarantee. If you find a cheaper price, we'll match it. Write us
Rubicon2 is a flexible, feature-rich, completely analog oscillator ready to scream or sing to meet the demands of your patch and the desires of your imagination.
It features nine simultaneously available waveshape outputs; two sub-oscillators; three variations of a sine wave; a new Tri-State pulse circuit; exponential Frequency Modulation (FM); linear FM; hard and soft (flip) sync; pulse width modulation; CV control of FM index; a new foldable Warp circuit; and the ability to perform perfectly-symmetrical Thru-zero FM with no change in pitch or tracking accuracy.
Features
Size: 20HP
Depth: 36mm
Power: 142mA @ 12V, 150mA @ -12V