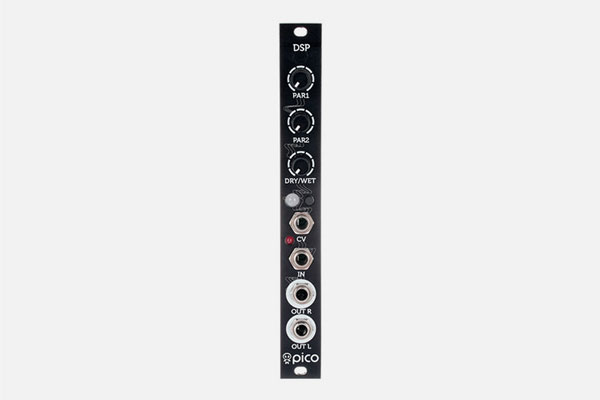 On Request
This item is on request and it is usually available in 10-15 working days. Send us an email to get an accurate extimate of delivery time.
Price match guarantee. If you find a cheaper price, we'll match it. Write us
Erica Synths Pico DSP is a smaller brother to our famous Black Hole DSP module. It features 8 custom effects with two adjustable parameters and CV control over the first parameter.
Features
8 great sounding stereo custom effects
2 adjustable parameters per effect
CV control over the first parameter
Dry/Wet control
Stereo output
Colour coded effects selection
Size: 3HP
Depth: 35mm
Power: +83mA, -20mA
Videos