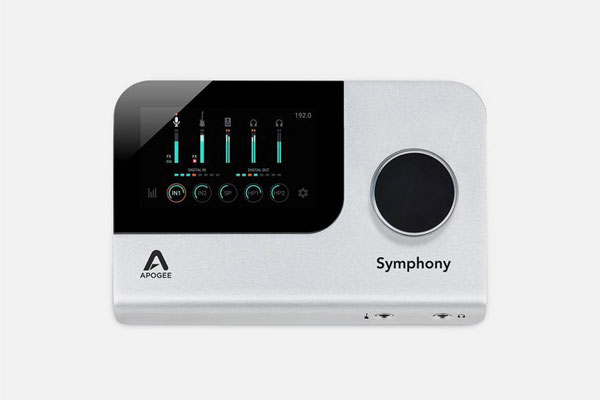 In Stock at Warehouse
This item is available at our warehouse. It will shipped in the next 3-7 working days.
Price match guarantee. If you find a cheaper price, we'll match it. Write us
With Symphony Desktop, musicians and producers are empowered to record, overdub and mix with the music industry's most respected AD/DA converters and mic preamps.
By combining superior performance, with new features like mic preamp emulation, the Symphony ECS Channel Strip and Clearmountain's Spaces reverb plugins, ultra low latency recording with hardware DSP and Apogee native FX plugins, Symphony Desktop will amplify your creativity in your studio or on the go and give your recordings the Apogee sound quality Advantage.
Features
Most affordable Symphony series interface ever
Cutting edge components and circuit design deliver flagship sound quality
Up to 24bit/192kHz digital audio
2 Advanced Stepped Gain mic preamps
FET instrument input with electric guitar tube amp characteristics
Apogee Alloy Mic Preamp emulation (Analog processing + DSP modeling)
Built-in hardware DSP processing of Apogee FX plugins
Flexible, zero latency plugin workflows: Print, Monitor and DualPath Link workflows
Dynamic touch screen display for comprehensive hardware control
2 fully balanced 1/4″ outputs
2 assignable headphone outputs: 1 x 1/4″, 1 x 1/8"
10 IN x 14 OUT simultaneous channels of audio
MIDI over USB
Digital I/O: 2 x Optical Toslink (ADAT,S/PDIF)
USB 2.0 over USB Type C connector