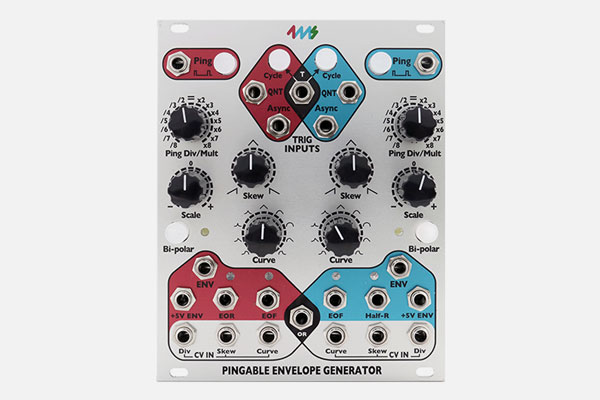 PEG Pingable Envelope Generator by 4ms
On Request
This item is on request and it is usually available in 10-15 working days. Send us an email to get an accurate extimate of delivery time.
Price match guarantee. If you find a cheaper price, we'll match it. Write us
The Pingable Envelope Generator (PEG) from 4ms is a dual envelope generator whose envelope lengths are set by incoming clocks or "pings".
The PEG has full CV control of envelope shape, skew, and ping (clock) division/multiplication, as well as a plethora of triggering and cycling options (AD, AR, quantization, cycle), and a tap tempo button for each channel.
Features
Size: 20HP
Power: 105 mA +12V, 35 mA -12V